Project management

with Odoo and ProjectOpen


Individual task processing with Odoo

Odoo offers project management in real time. With Odoo, your project team has the best prerequisites for an excellent collaboration and processing of the project tasks. With Odoo you have an overview of all areas of the ongoing projects. Starting with the project overview up to details, as well as contracts and finally the billing.
Adaptable to your processes

With Odoo project management you have the possibility to depict your projects and processes individually. For the processing of project tasks, for example, the convenient Kanban view is available to you. You can schedule tasks using Gantt diagrams. With the calendar view, you have a clear way to monitor appointments and deadlines. With Odoo you can create individual phases for each project and thus optimize your processes.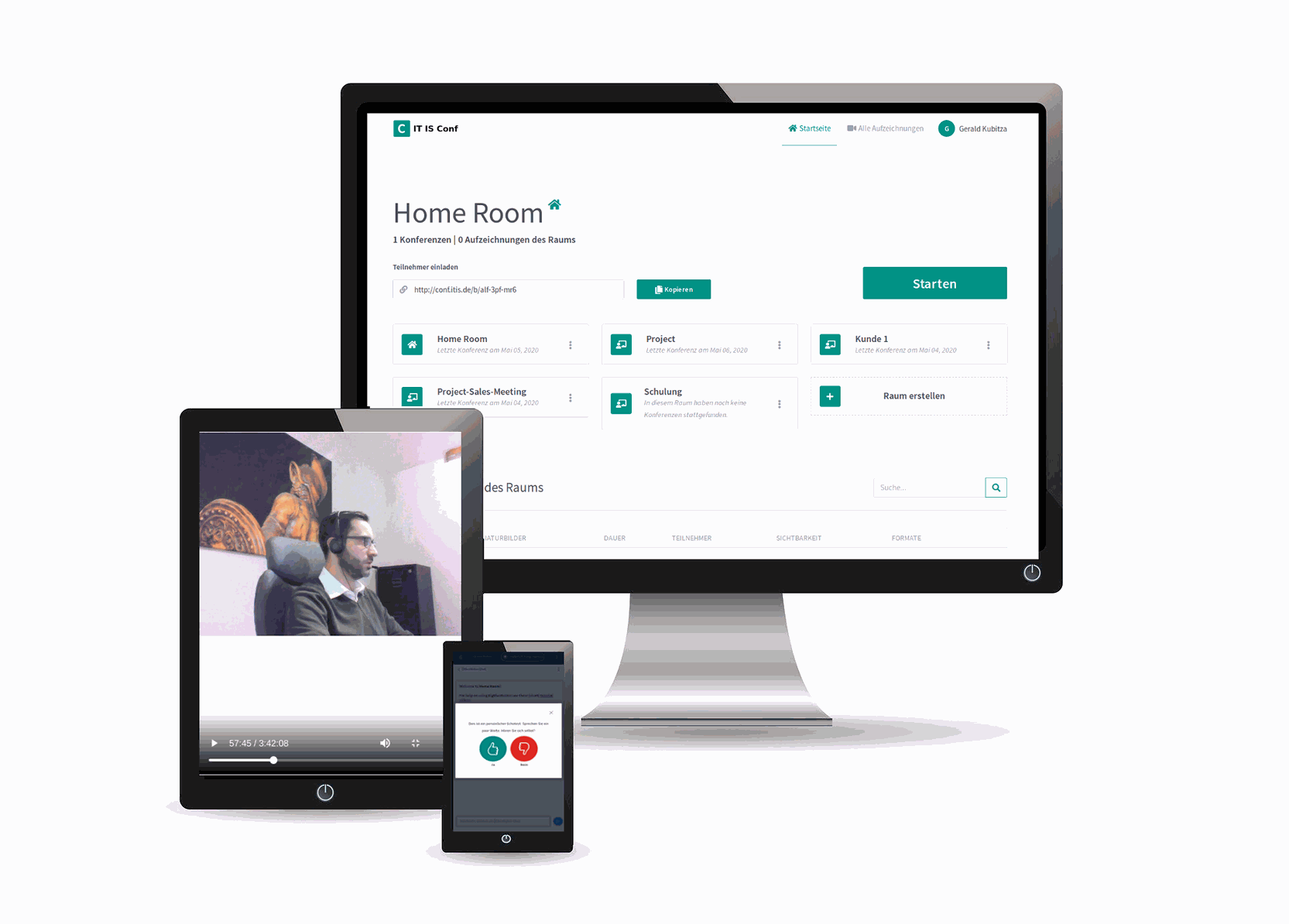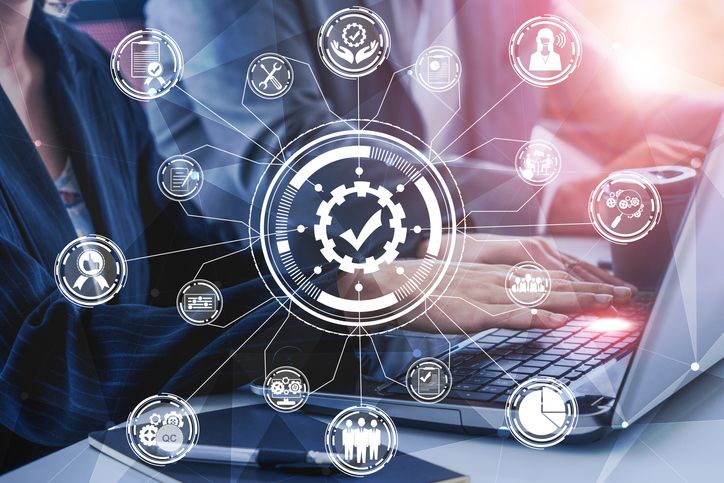 User-friendly in the application

With Odoo you can organize your processes in the palm of your hand! The user interface of Odoo project management is visually appealing and intuitive. With clever user guidance, the application is logical and guides you quickly to the destination.
Cooperation in Odoo

Through real-time chats, sharing documents, or email integration, Odoo provides a variety of ways to improve collaboration in the enterprise.
With the Open Chat Tool you can communicate with your team or customers, or integrate comments into documents that are associated with tasks.

By using the Live Chat feature, you have the opportunity to interact with other users or customers in real-time.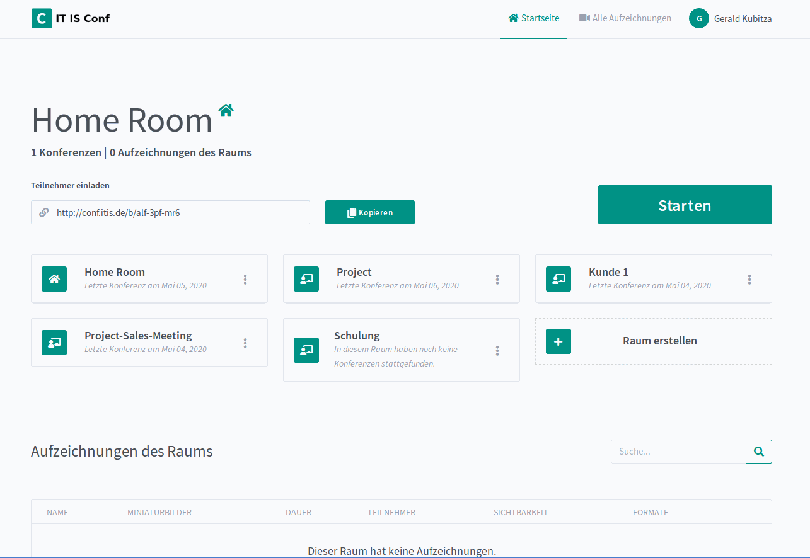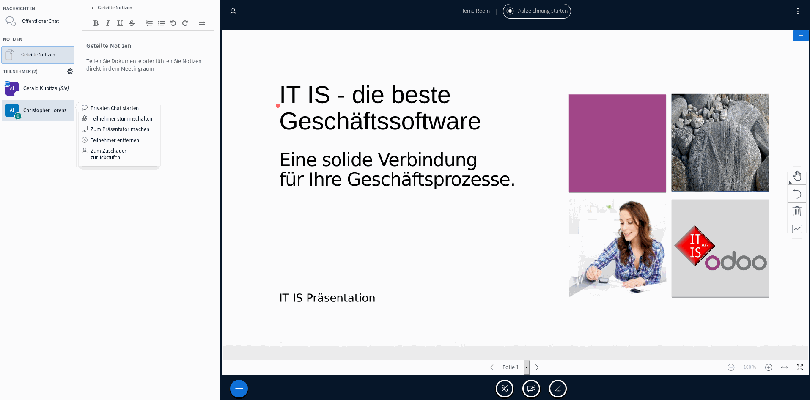 Common document processing - The advantage of "Etherpad"

Odoo allows the same data or meetings to be shared with other users directly in the application. The integrated "Etherpad function" allows several people to work on the same task at the same time.

This function is very efficient when dealing with complex documents or short-term meetings. By assigning different colors to the users, an optical distinction is given, which additionally facilitates the joint processing.

Complete tasks

With Odoo, you are always kept up-to-date with subscribed events and thus always have the status of the processing in view. Through the color coding, you also have a visual help to see which tasks are still being processed or already completed.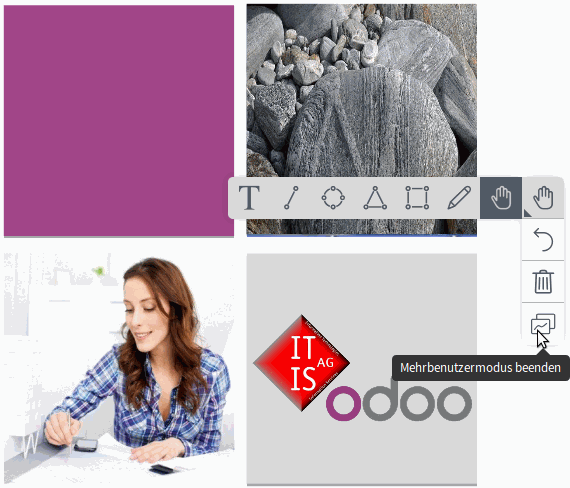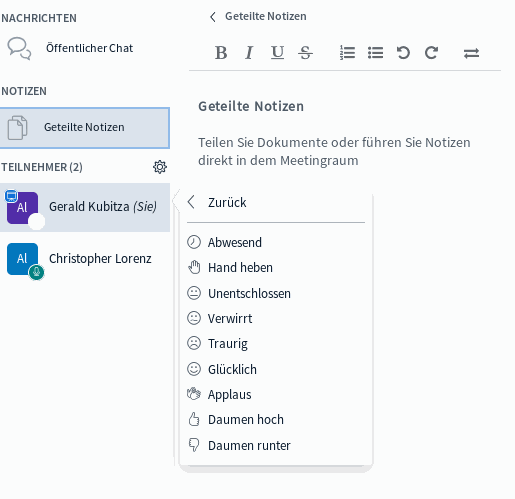 Working hours, contracts and invoices

In Odoo, projects can be linked to customer contracts. This makes it very convenient to create invoices on the basis of time, material costs and working time accounts.
Overview thanks to Odoo - for support, advice, issue tracking and more.

You have the option to filter tasks that are due in the future in order to be able to process them in a targeted and timely manner. By integrating customer contacts into each task, you receive powerful reports on the efficiency of your project team.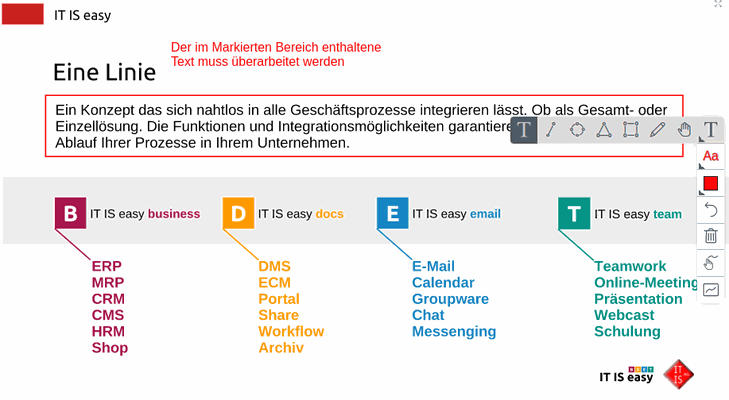 Enhanced project management with Odoo and ProjectOpen

ProjectOpen in collaboration with Odoo


With the module Odoo Project Open for project management available in Odoo, you already have a variety of functionalities at your disposal. In the case of more complex project transactions, however, further functionalities may be required. For this purpose, IT IS AG has created a solution by combining a complete project management software with Odoo!
IT IS Odoo ProjectOpen. Through the module of IT IS AG, you have a large amount of professional project management features available and the advantages of the two systems united. Learn more about our module on the next page or directly
here.
Consulting and implementation. Through our many years of experience in
ERP implementations and about 325 projects, we offer comprehensive Consultations and are characterized by an excellent methodology in project implementation. Please do not hesitate to contact us!